Your company event at Schloss Neuhaus
Impressive for employees, customers, dealers and suppliers
New ideas need space. Leave your everyday environment and take advantage of the inspiring atmosphere of our castle complex in the middle of the Kraichgau countryside. You will be surprised what new perspectives and lasting impressions you will create with an event in Schloss Neuhaus with your employees and customers. Whether it's internal training events or emotional customer events. We offer you the perfect rooms from 20 to 144 people, exceeding your expectations. In addition, up to 70 can stay at the castle and the adjacent buildings for multi-day events.
Suggestions for very special company events in and around Neuhaus Castle
Seminars / Workshops / Conferences / Congresses / Company Jubilees / Team building Events / Trainings / Exhibitions / Galas / Incentives Product Presentations / Executive Dinners / Foto- & Filmshootings
An extraordinary year should be said goodbye in an equally extraordinary way. With your company celebration at Schloß Neuhaus you thank your staff for their commitment and flexibility in this very special year. The special ambience in our cozy manor house, the rustic hunting lodge or our exclusive castle rooms will be remembered by your employees for a long time! A special advantage of your company celebration with us is that no other groups will be guests on this evening except your staff. The reception in the winterly decorated castle courtyard with a welcome drink and a high-quality 3-course menu we offer you already from 49 Euro per person. We think not celebrating is not an option! So get in touch with us and prepare yourself and your staff an atmospheric end of the year.
Take a seat in the Red Salon, Linley Conference Room, Men's Salon or Ladies Salon. We welcome you and your guests to our extraordinary rooms for meetings, conferences and seminars. For this purpose, historic rooms with contemporary comforts are available year-round in sizes from 10 people.
It is always nice to experience how impressed even experienced managers are by the special atmosphere of Schloß Neuhaus. And so many a meeting turns out to be more successful, creative and harmonious than those responsible had hoped.
The rent is calculated according to the duration of use, number of participants and the desired rooms and is, for example, for a day booking with conference drinks and conference technology 50 € netto per person. As far as catering is concerned, we can fulfill all your wishes with our catering partners. 27 beautiful double rooms directly on our premises also allow business meetings in Neuhaus lasting several days. Thanks to exclusive renting you are undisturbed with us as a guest and can also enjoy after-work without restrictions the time with us.
Is your company about to celebrate a milestone birthday or would you like to celebrate it after Corona? Take the special situation as an occasion and plan your anniversary celebration with us! At Neuhaus Castle and our over 10,000 square meter facility there are indoor and outdoor areas that will make a lasting impression on your employees and customers. Right now the longing for real events is higher than ever! So start planning to be ready when larger events are allowed again. This shows you entrepreneurial foresight and sends a message to employees, customers and the public. Our partner Celebrate Life supports you in the conception and professional event implementation. The cooperating culture agency HerzüberKopf will advise you on program design and find suitable artists in the fields of music, comedy, cabaret and drama.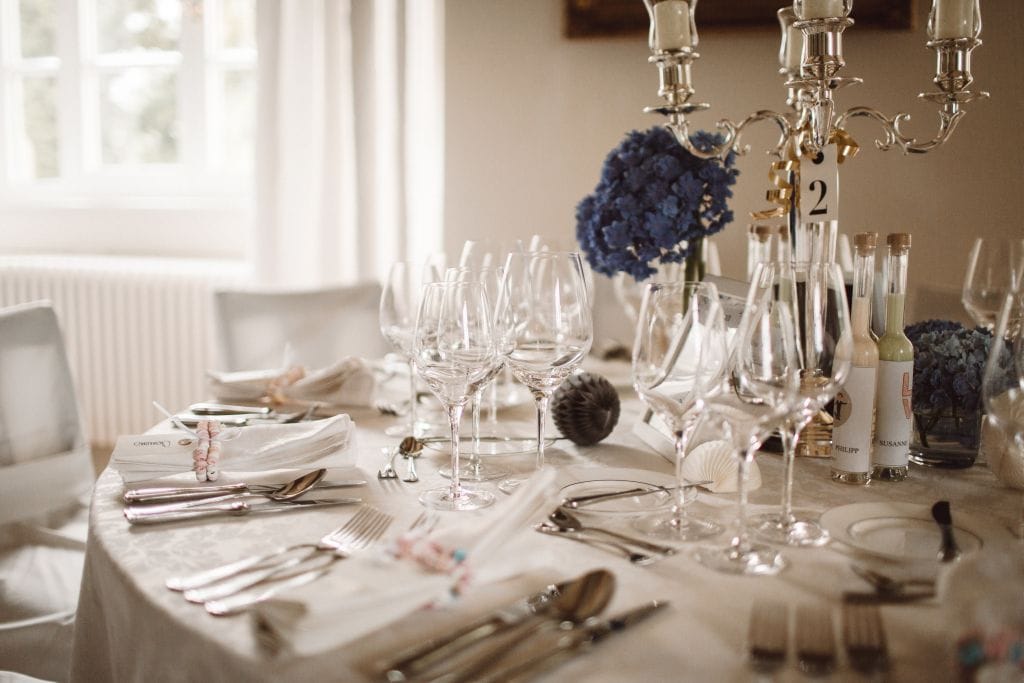 Your perfect company event