Your wedding & private party at Schloss Neuhaus
Make the castle yours, and turn your wedding or birthday party into a once-in-a-lifetime event
The noble castle halls, romantic gardens or historical chapel are the most frequent answers our guests give to their favorite places at Neuhaus Castle. The connection of history, architecture and nature with the experiences of exclusive private parties makes us a special place. For wedding couples as well as for jubilees, or anyone else who wants to celebrate. And this in one single location, without transfer times, without curfew and with the support of an experienced team and reliable partners. See for yourself and dive into the videos and pictures!
Friday – Saturday / up to 100 people
You arrive with your guests on Friday morning and move into the comfortable double and family rooms in the cozy manor house. As soon as you arrive, your family and friends will be impressed by the fairytale-like backdrop and the unique atmosphere of our castle. While you are getting ready, your guests meet at the champagne reception in the large inner courtyard. Then it goes to the dream wedding in our chapel (non-denominational), which is only a few steps away. If you want to marry open air, you decide for the sunny wedding garden. After tears have dried and you received the guests congratulations, your party starts in a relaxed atmosphere with coffee and cake in the courtyard. In the evening, your prefered caterer will serve you an exclusive wedding menu in the festively decorated manor house or in the pagoda tent. Your wedding dance opens the party that goes on into the early morning. Tired but happy, spend the wedding night in your double room directly on our facility. The next day you will meet your guests at breakfast, look back on an unforgettable party and travel on after returning the keys.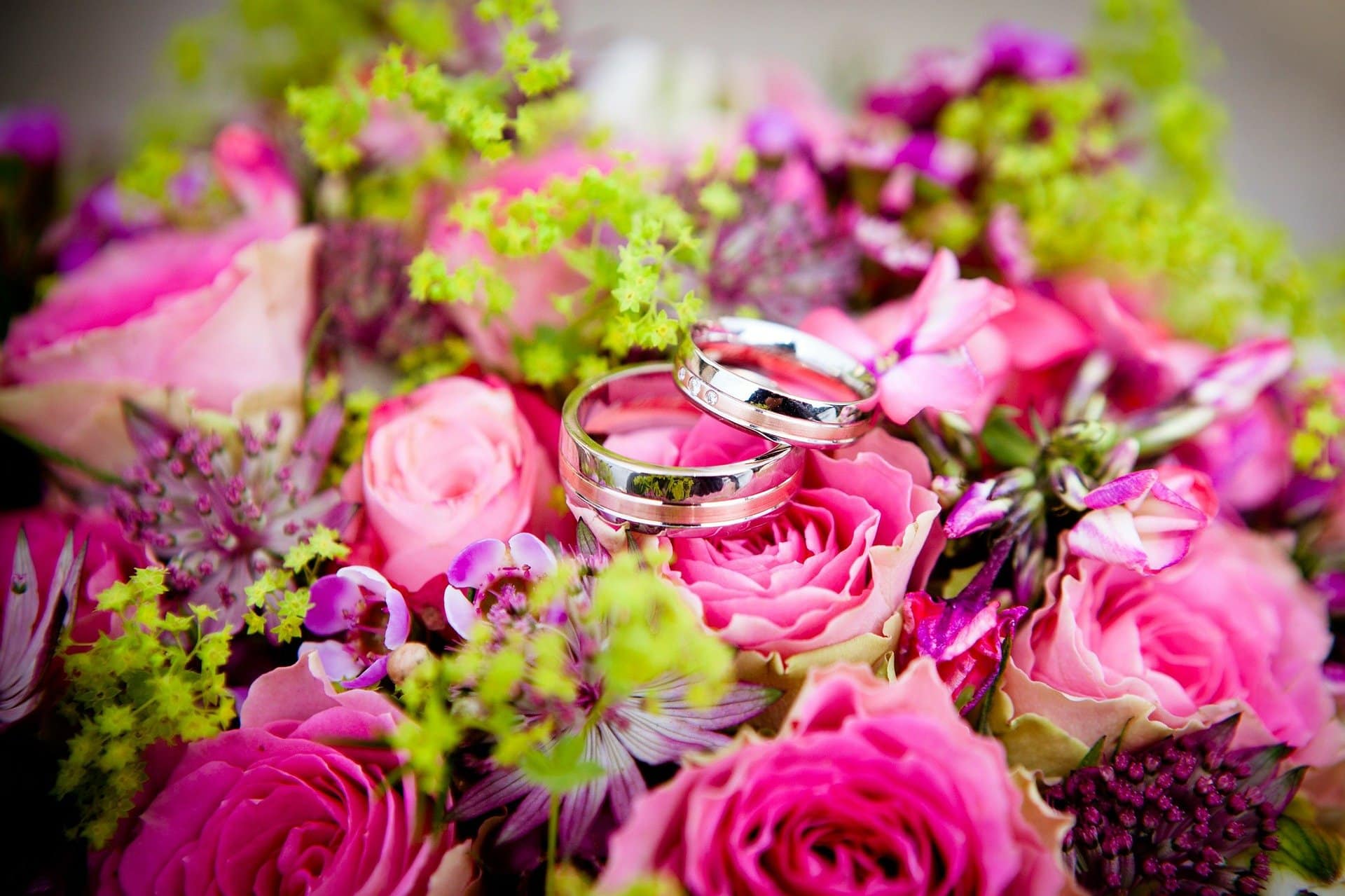 Saturday – Sunday (or Friday – Sunday) / up to 144 people
"Lord of the castle for a weekend" is the motto of your dream wedding. Our beautiful facility with all buildings is available to you for this purpose. You and your guests arrive on Saturday (or on Friday in the case of extended bookings) and move into the lovingly furnished double or family rooms in the castle. After your getting ready, during which your photographer takes the first dream pictures, you will be expected by your family and friends in the chapel or in the wedding garden. After an emotional wedding, it is only a few steps away in the castle courtyard, where you will receive the congratulations and start your party with coffee and cake. In the evening your party continues in the noble castle rooms. You take a seat at the elegantly laid round tables and let yourself be enchanted by the catering and the beautiful atmosphere. Later it's time to party in the fireplace lounge. As the lord and wife of the castle, you and your guests celebrate as loudly and for as long as you want. After a wonderful day, you will fall overjoyed into the double bed of your bridal suite. On Sunday you can meet your guests in a relaxed atmosphere at the castle breakfast and remember a grandiose celebration. When you're ready, we'll come to the check-out and take care of everything else.
How much does a wedding venue cost?
The cost of a suitable wedding venue varies greatly depending on the location, package and additional services. The demands and budget of the bridal couple also play a significant role. As a bride and groom, you have to ask yourself whether you want your event to take place on a chic estate, such as our unique Schloss Neuhaus, or whether you prefer to keep it simple in style. Do you want to get married in the city or rather in a rural ambience?
Generally, you can say that the location has the biggest impact on the overall cost. Some wedding venues have nice all-inclusive packages, which allows you to cut costs, plus food and drinks don't impact as much with this option.
The locations in which weddings can be hosted are very different. The service offered also differs depending on the service provider. No matter which wedding location your choice ultimately falls, always keep the number of people in mind. A large wedding celebration is expensive. If celebrated romantically in a small setting, the bride and groom save costs.
Sign up via our contact form and you will immediately receive an individual offer for your perfect dream wedding. We at Schloss Neuhaus not only have one of the most beautiful wedding locations in Germany, but also excellent partners who support us. With us, your wedding celebration will be an unforgettable experience.
How to find a wedding venue?
Entering into the bond of marriage is one of the most beautiful events in life, especially for the bride. But the search for the right location presents many bridal couples with great challenges. First, you should take a breath and get an overview. Then you should ask yourself the following questions: When do you want to get married? Who are you? What do you want? How have you always imagined a wedding? What is realistic?
Surely you will not be able to answer a few of these questions. This is not a problem at all. Planning your own wedding is a process that has to develop and grow, for some brides and grooms over years. Take the space and give yourself time.
In Germany, there are numerous locations in a wide variety of styles. Whether the rustic barn, the fairy-tale castle, the lonely castle, stately villas, urban industrial buildings, extraordinary country homes, noble tents or even the meadow in the garden at home.
Once you have found the right ambience for you, find the appropriate address and visit the location on site. If you are getting married in a city near you, you can also visit several locations in one day. Pick out the 3 most beautiful locations and compare the cooperating service providers. If you invite your entourage to eat at the restaurant, you can skip this step.
Now it's time to make a decision. Compare the pros and cons of your 3 top locations and choose your dream location. But don't take too much time, top event locations are booked up quickly. If everything fits and your wishes are fulfilled, it is recommended to rent in advance, so you are on the safe side.
How much does a wedding for 100 people cost?
German wedding couples let the most beautiful day in their lives cost quite a bit: According to a study from 2021 (So heiratet Deutschland), around 30 percent of wedding couples pay between 10,000 and 15,000 euros for their wedding.
Just under a quarter of those surveyed spent 6,000 to 10,000 euros, excluding the cost of the honeymoon.
In principle there is no limit with weddings regarding the costs upward. Therefore, it is advisable to set a maximum budget. In addition, you should refrain from incurring debts for your wedding, as this could put a strain on your marriage. So stay realistic when setting the budget for your wedding.
As a guideline, you can count on about 150 – 200 € per person. Of course, this also depends on the demands of each bride and groom.
Translated with www.DeepL.com/Translator (free version)